Hello everyone, I'm Elizabeth and I am a true adventurer at heart and love the outdoors in the great state of Texas. I spend most of my weekends camping with my husband and 2 kids. Occasionally our dog, a rambunctious blue heeler, comes along too.
I enjoy mountain biking, photography, fly fishing, and hiking. Fly fishing is a relatively new interest of mine and despite what you might think, there are some excellent places in Texas to rip a few lips.
The purpose of this site:
I want to use my passion for camping and photography to explore the state's campsites, landscape, and outdoor activities that are available. This site includes everything from great gear ideas and reviews to helpful descriptions of area campgrounds and state parks.
I also want to provide relevant information about sustainable living and preparedness.
I welcome any comments or suggestions, and I'm always looking for meal recipes, great gear deals, and suggestions on where to go next. Feel free to get involved.
Get out there and explore,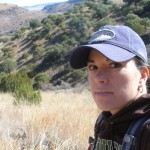 Founder of The Texas Camping Girl
TheTexasCampingGirl.com
Want to create a website like this of your own and start making money doing something you love??
Click below to get started…