Aerodome 5 in 1 Beach Shelter by ABO Gear
The Aerodome Beach Shelter Tent is made of nylon and is vented for breathability. This is one of the quickest Pop Up Beach Shelters available and It has relatively easy set up with fiberglass poles.
It is perfect for a day at the beach where shade is at a minimum but always in high demand. The door can be used to convert the shelter into a changing room when in the upright position or it also serves as a patio/ground cover when down.
It is lightweight and fits in its own shoulder bag for easy transportation.  It can also be used as a small overnight tent… perfect for car camping.  If you enjoy the outdoors at all, you will be familiar with the need to create your own shade.  This particular beach shelter is perfect and will keep you at least 10 degrees cooler while still providing plenty of cross breeze.
One thing that is nice about this shelter is that you can convert it into a changing room.  We've all been to the beach before and had to change quickly either in the car or while a friend holds up a beach towel to discourage on-lookers.  With the changing room option, you can easily change in comfort and without having to worry about anyone getting a sneak peak.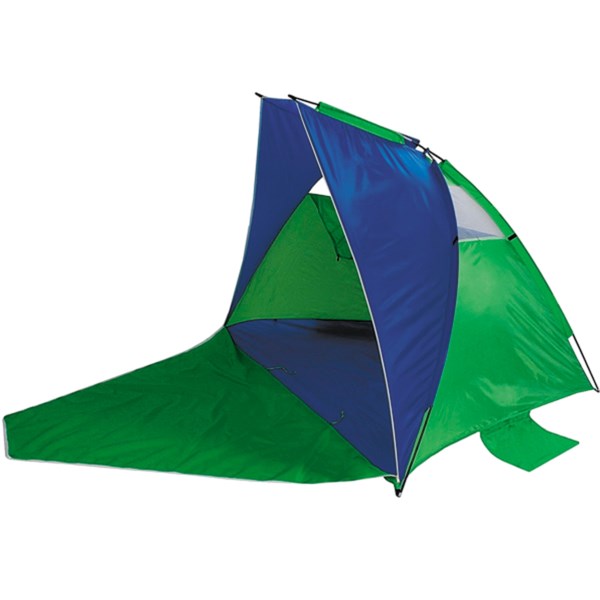 So if you have young children that just can't be out in the burning sun all day long, you definitely need this beach shelter.  Or maybe you have a dog that loves to join you at the beach, but needs a little shade every once in awhile. Give them the perfect place to get some relief from the heat while still enjoying the salt life!
For those of you looking to camp on the Gulf Coast, check out my post about where to camp in Galveston.