Cheesy Chili Potatoes
Ingredients
Frozen diced potatoes
Can of Chili (Hot Dog Sauce)
Velveeta cheese sauce packets
Cooking Spray
Spray pot to avoid sticking.
Place potatoes in pot, followed by the chili and then 1 cheese sauce packet.
Cover the pot with aluminum foil and place over fire. Continuously stir as it heats and add another cheese sauce packet once the first one has melted and been incorporated well.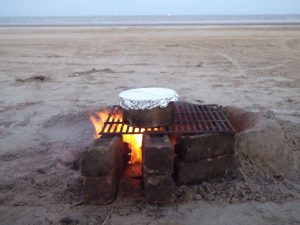 Once everything is heated thoroughly and gooey, take off the heat and enjoy. We just eat this straight out of the pot. It's also good as a dip for chips.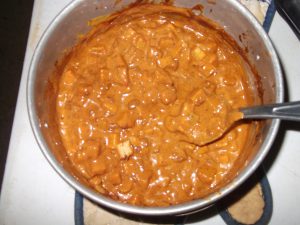 Add ons:
Jalapenos
Sliced mushrooms (canned)
Corn