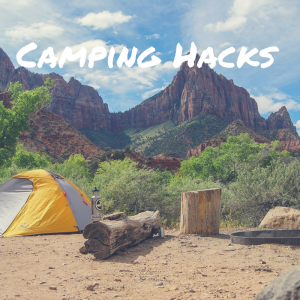 One of the most annoying things while camping is the presence of insects, bugs and pests.  Dealing with them can be tricky unless you know what will really work.  Try these camping hacks next time you go camping to help you repel mosquitoes and drive away the ants.
---
Camping Hacks for Bugs
Burn Sage
I discovered this hack while researching plants that help repel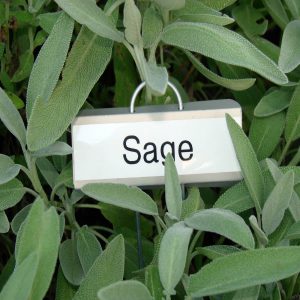 mosquitoes.  I always have a very extreme reaction to mosquito bites and I'm constantly on the hunt for ways to keep them out of my life.  Burning a bundle of sage leaves will actually repel mosquitoes and keep them away from your campsite.  So bring some sage along with you and toss it in your campfire to ensure a bite free evening.
Johnson's Baby Creamy Oil

Another great mosquito repellent hack is to use Johnson's Baby Creamy Oil.  It works wonders and really does repel those pesky mosquitoes.  Plus you won't smell like traditional bug sprays.
Other oils and lotions sometimes work too, but this one is the absolute best and I always keep some in my camping kit.
Remove Ticks with a Cotton Ball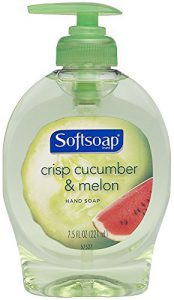 Soak a cotton ball with liquid hand soap and apply it to the tick.  After a few minutes, the tick will release easily from the skin.
You can either pre-soak the cotton balls at home and store in ziploc baggies, or just bring all the ingredients with you and soak them once a tick happens to appear.
Ticks can carry lyme disease, so you might want to have the tick tested if you were exposed to it for a long period of time. After removing it, you can simply place it back in the ziploc bag until you get home.
Use Grits to Repel Ants
Now this little hack is useful not on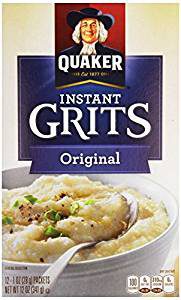 ly for camping, but for any outdoor activity like picnics, kids soccer games, backyard barbecues.  Simply sprinkle Instant Grits anywhere you see ants… they will flee immediately.
The theory here is that ants basically do not like "new" or strange things being added to their environment.  Add some dry grits and they get annoyed and tend to leave.
Fill Ziploc Bags with Water
Keep flies away by hanging bags of water around your campsite.  Just fill a Ziploc style sandwich bag with water and hang it up.  Flies will avoid the area completely.
I'm sure you have probably seen this technique at restaurants or food trucks that have outdoor eating areas.  Most of the Mexican restaurants where I live that have patio seating, have these little baggies hanging around… but no flies!
Use Mothballs to Combat Snakes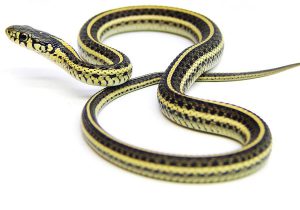 Place Mothballs around your tent and campsite to ward off most snakes.  I heard somewhere that you can use the plastic lid of water bottles to put the mothballs in so they don't go rolling around.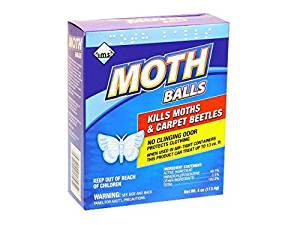 I have to say that I have personally never tried this hack, and from what I understand there are some people that say this works and others who say it doesn't.  Recently we've had about 3 different snakes hanging out near our back door, so I may try this and report back. Stay tuned for an update.
---
---
Leave a comment if you've ever tried any of these camping hacks or if you have other hacks that I didn't mention here. I would love to hear about your hacking successes.