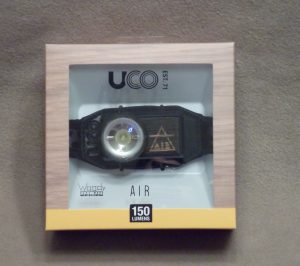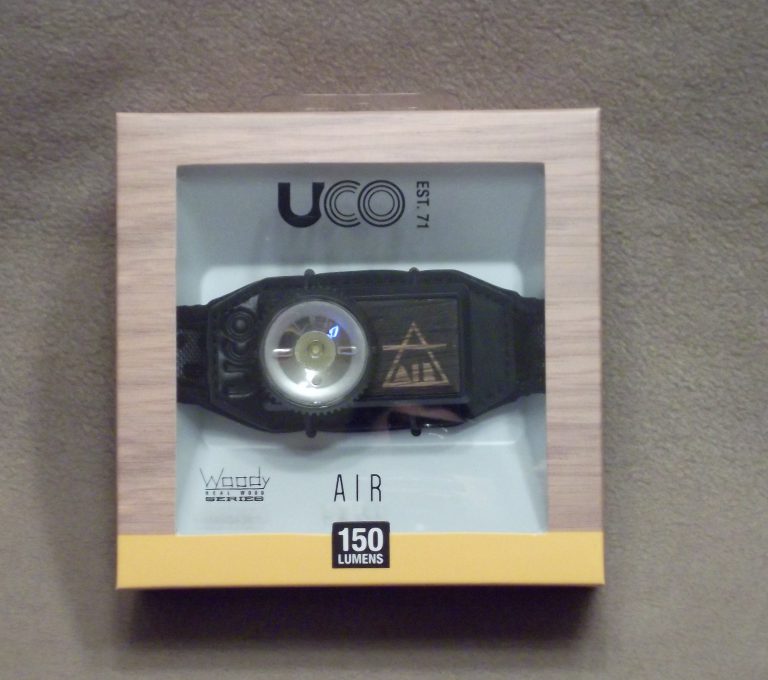 UCO Gear recently came out with an amazing headlamp that is not only rechargeable but also extremely lightweight. The New Air Rechargeable Headlamp is ultra-light and ultra-bright.
UCO is a company that is based out of Redmond, Washington and has been crafting outdoor gear since 1971. It's name tells you all you need to know about this innovative company.
U = Utility
C = Comfort
O = Originality
They specialize in mostly lighting and fire gear, such as headlamps, lanterns, grills and firepits. This latest product being offered by UCO is incredible.
The Air Rechargeable Headlamp will light your way and change the way you see the outdoors… (at night anyway)!
---
Weight and Specifications
The Air Rechargeable Headlamp weighs less than 2 ounces (1.6 oz WITH BATTERIES). Making it the lightest and thinnest headlamp currently on the market.
The lamp itself measures about 2.3 inches across. It also has the ability to tilt allowing the user to move the light beam without having to move his head.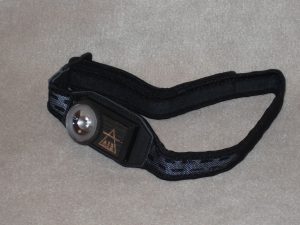 The headache free headlamp features a hook and loop Velcro strap that is very durable and extremely breathable. The neoprene inner lining of the strap also lends itself to drying out easily and quickly.
---
Brightness Settings
There are 3 brightness levels as well as a red light option.
10 Lumens – lasts for 5 hours
60 Lumens – lasts for 1.5 hours
150 Lumens – lasts for 48 minutes
Red light
The 150 Lumen setting on this headlamp is incredible. It has a broadcast range of about 154 feet. I also love that there are 3 settings as most headlamps really only have 1 option.
And of course every backpacker or hiker loves the red light option that allows you to read or look for something in your tent or around camp without blinding people or disturbing others who might already be sleeping.
---
Rechargeable – USB Port
The Air has a 170 milli-amp lithium ion battery that is rechargeable via a standard micro USB cord. However, the Air Headlamp does not come with the charging cord.
Personally I think including even just a small USB charging cord would have been a nice touch, but these days most people have those lying around anyway.
---
Colors – 5 Options
Currently UCO is offering the Air Headlamp in 5 different colors.
Black
Camo
Pineapple Party
Reflective Grey
Sporty Stripe
---
Price – $34.99
The Air Lithium Ion Rechargeable Headlamp is priced at a reasonable $34.99 on the UCO website.
I received my headlamp via the Cairn Subscription Box that is delivered to my front door every month. It was a very pleasant surprise and so far I've enjoyed all of its features especially how comfortable and lightweight it is.
This would also make a great gift for anyone that enjoys the outdoors and camping. I actually plan on buying 2 more to give as Christmas gifts this year. I won't tell for who just in case the happen to read this post. (wink, wink)